In all examples please replace example.com with your domain name.
The email address youremail@example.com should be replaced by your email address.
Do not include the www. in front of your domain unless the instructions specifically say to do so.


Login to SmarterMail by going to http://mail.example.com/


Enter your full email address in the top box and your password in the bottom box and click Login.
Note: If you are at a computer that only you have access to you may choose to the Remember Me option to bypass the Login Screen each time you use the webmail. You would not want to check this option on a shared or public access computer.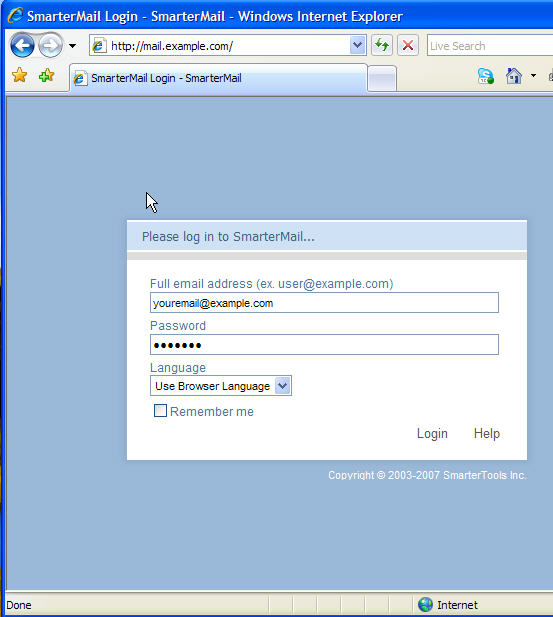 Select your time zone from the drop down menu and click Save in the upper left corner of the SmarterMail login area.
Your Today Page will be displayed as shown below.
Once you are logged in the best resource fom SmarterMail Help is the built in Help file under the HELP menu on the SmarterMail Menu.






If you want you can add Email Accounts now.